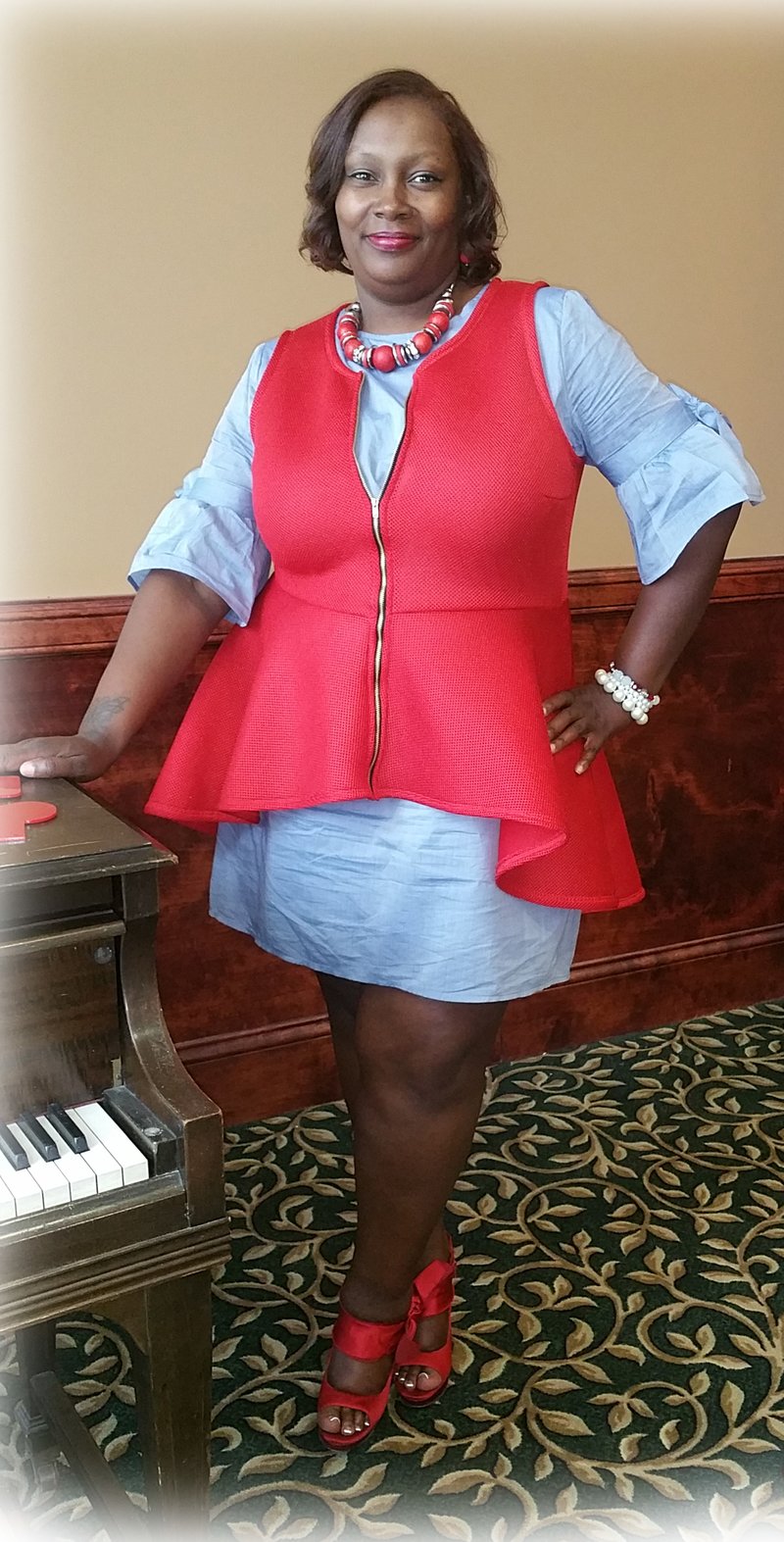 "Life ain't been no crystal stair," recites a stanza of a poem that correlates with some of the ups and downs I've experienced in my life.  As a mother of two daughters – Nyanna and Natalia, mixed in with a canine son, Ugg, I've had to face obstacles while showing my daughters the importance of having faith and dreams. My favorite saying is "When the world says give up faith says try again."
 
For years I tap danced on a tight rope, hanging out with individuals who could not imagine a tomorrow, couldn't see past the next deal and had no dreams to speak of – and sadly, neither could I. Yet, God has a way of pulling you to Him to see that what He has planned for you is so much more. Following the birth of my first daughter, I slipped into a coma for seven days. Upon waking, God showed me all that lay in front of me – all I had to do was capture it. From that day forward, the faith I had and still possess has propelled me forward.
 
And it is my faith that found me stepping out and realizing a life-long dream of owning my own business.  After I received my B.S. in Computer Information Systems from DeVry University, I accepted a position that found me as a team leader for a software testing firm.  While I enjoyed the position, there was something missing deep in my heart – a fulfillment I couldn't find at that software company.  Then just as I was settling, the company closed abruptly and I found myself unemployed in a market that had gone soft!
 
For years I had a hobby of creating things, of seeing ideas outside the box.  I love doing something out of the ordinary – something no one thought of.  I even dream in color and my mind never stops running through ideas! So, with the kind of time on my hands that only unemployment can deal, I began to put my hobbies to work.  I created a Facebook page to showcase my talents - Exquisite Designs by Ms. Shon.  Within one week, with over 2,500 friends, I began receiving contracts from clients all over the United States.
 
"To whom much is given, much is expected." I'm not sure where this phrase comes from, but the blessing of that first company found me thanking my heavenly Father on my knees.   One way I give thanks for this blessing, is to provide families with no insurance free obituaries. I am passionate about being able to tell the story for the deceased – to bring a modicum of joy to the families I aid.  In addition, for 10 years, I  volunteered as the marketing and promotions leader for New Day Ministries International in Chicago.  For New Day, I was responsible for their logo, design all marketing materials, design and print weekly programs as well as design and make clothing for ministries and special events. 
 
In 2010, I was initiated into the illustrious Delta Sigma Theta Sorority Inc.  From this unique bonding experience my second company was birthed:  Sororitique. I lovingly create unique, one-of-a kind apparel and accessories for the ladies of the Divine Nine and other Sororities.  My boutique, which is located in the Bridgeport neighborhood of Chicago, carries everything from custom purses, trench coats to my latest creation, the sorority luggage. I do more between the hours of 5am -10 am then most people do in a single day.
 
It is truly a gift and a blessing to be able to live my dreams – to realize the strength of my faith; and to show my daughters that with faith, belief in God and our savior Jesus Christ, nothing is impossible! This is crucial to me – I never want my daughters to live less than an authentic life. I want them to not only believe in themselves, but have the strength and faith to see their lives positively manifest.